Excluded from Participating in Your World
This is the abuse of the power of the state to enforce the abuse of power of a tactical military police force to enforce an unlawful provincial court injunction in breach of Indigenous, Canadian, and international law.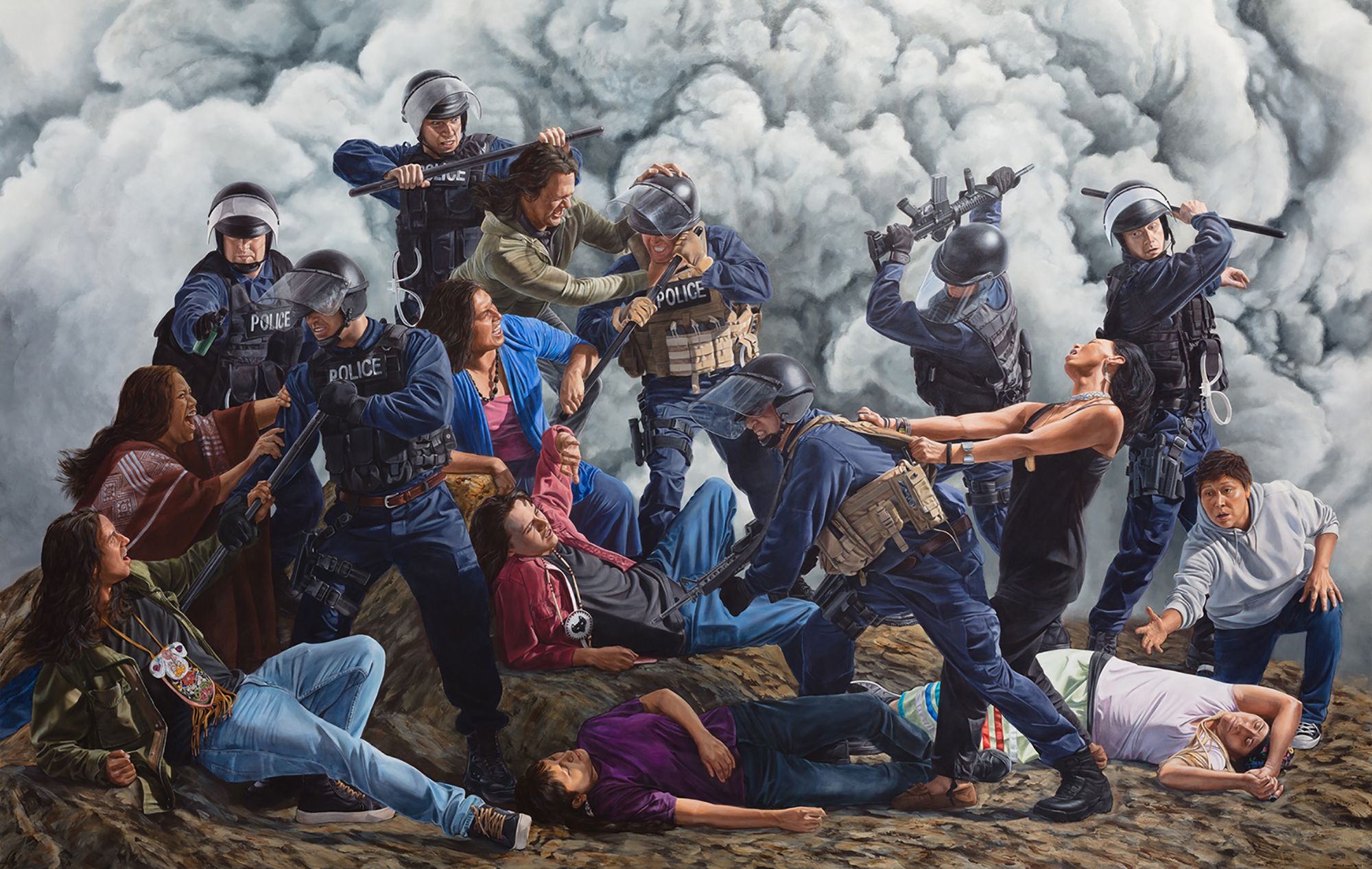 Victory for the Water Protectors, Kent Monkman, 2018, Acrylic on canvas, 84" x 132"
This isn't really working for me
Hello Brad,
We have never met. I know of you only as my representative as a Member of the Parliament of Canada for the electoral district of Mission-Matsqui-Fraser Canyon.
You have been voted by the majority in our electoral district. You claim to be working for me, but I have my doubts.
You don't work for me, Brad. I voted for someone else. But that was a long shot in this particular riding. I expect you work for people who agree with you, as is the habit of those who share your conservative perspective.
(By the way, I could do with a lot less yelling in your speeches.)
So, if you are anything like Ed Fast, I suspect you are endorsing Peter MacKay to be the leader of your political party. As a Canadian citizen, I find MacKay's rhetoric to be shameful and appalling. Frankly, it is dangerous.
Here's what I object to: the conservative perspective tends to exclude those who disagree with capitalist orthodoxy.
By definition, you will exclude me. You will not represent me.
You will also exclude other notable minority voices on Turtle Island.
The economy for which you advocate in your impassioned speeches is not serving everyone who lives on this Earth, nor on this continent. This is what concerns me. Your concept of majority government excludes minorities like myself.
Having lived in Abbotsford since 1995, I have never felt properly represented by a Member of Parliament, because the Canadian government was never designed to represent me, and this region is populated primarily by religious and working-class residents, and small business owners.
This area is known as the Bible-belt. It also has a large South Asian and Indo Canadian population. These groups tend to favour conservative governments. To live successfully within this community means one must assimilate with the habits and behaviours of the dominant groups.
I don't fit in with any of these groups, as much as I have tried. I have been made to feel like I don't belong. I have been excluded from sustainable employment and the business community for the past 7 years. I cannot claim membership in a group, because they tend to exclude me.
This country finds itself in a crisis. For 500 years, settlers have been transforming this landscape.
They have engaged in a genocide to clear the land for appropriation and extraction.
They have forced those who don't conform to assimilate to the ways of the settlers.
You would have militarized police silence my voice when I am trying to hold the government accountable for breaking its promises to the Indigenous peoples for 500 years. People are dying because of these broken promises. And I don't have the impression that you care.
This is the abuse of the power of the state to enforce the abuse of power of a tactical military police force to enforce an unlawful provincial court injunction in breach of Indigenous, Canadian, and international law.
— Global News
Many of us believe that the government is being unjust in its treatment of the Indigenous peoples. We all know how hard it is to break a habit. And the government has been in the habit of killing people for a very long time.
We must hold the government accountable.
But, if the majority rules, and it happens to be benefitting from the way they have structured this system, the minority will suffer under tyranny and violence. Is that the country you are working for?
If you represent me and are working for me, then I implore you to speak up for those who have been killed, evicted, contained, marginalized, imprisoned, terrorized, raped, and excluded from the world that you have helped create, even unintentionally, with your work.
According to Stephen O'Neill, Former Ontario Superior Court Judge, "The delays on reconciling Indigenous Rights and Title are a monumental failure in Canada."
The Wet'suwet'en nation made declaration in 1977, went to court in 1984 and their title was recognized in 1997 by the Supreme Court of Canada. He said justice delayed is justice denied.
Building a Resilient Society
And, by the way, I also have worked to create this world. And I feel responsible for a world that fails to take care of the poor, provide homes for the homeless, care for the sick, restore prisoners, or speak for those whose voices have been silenced.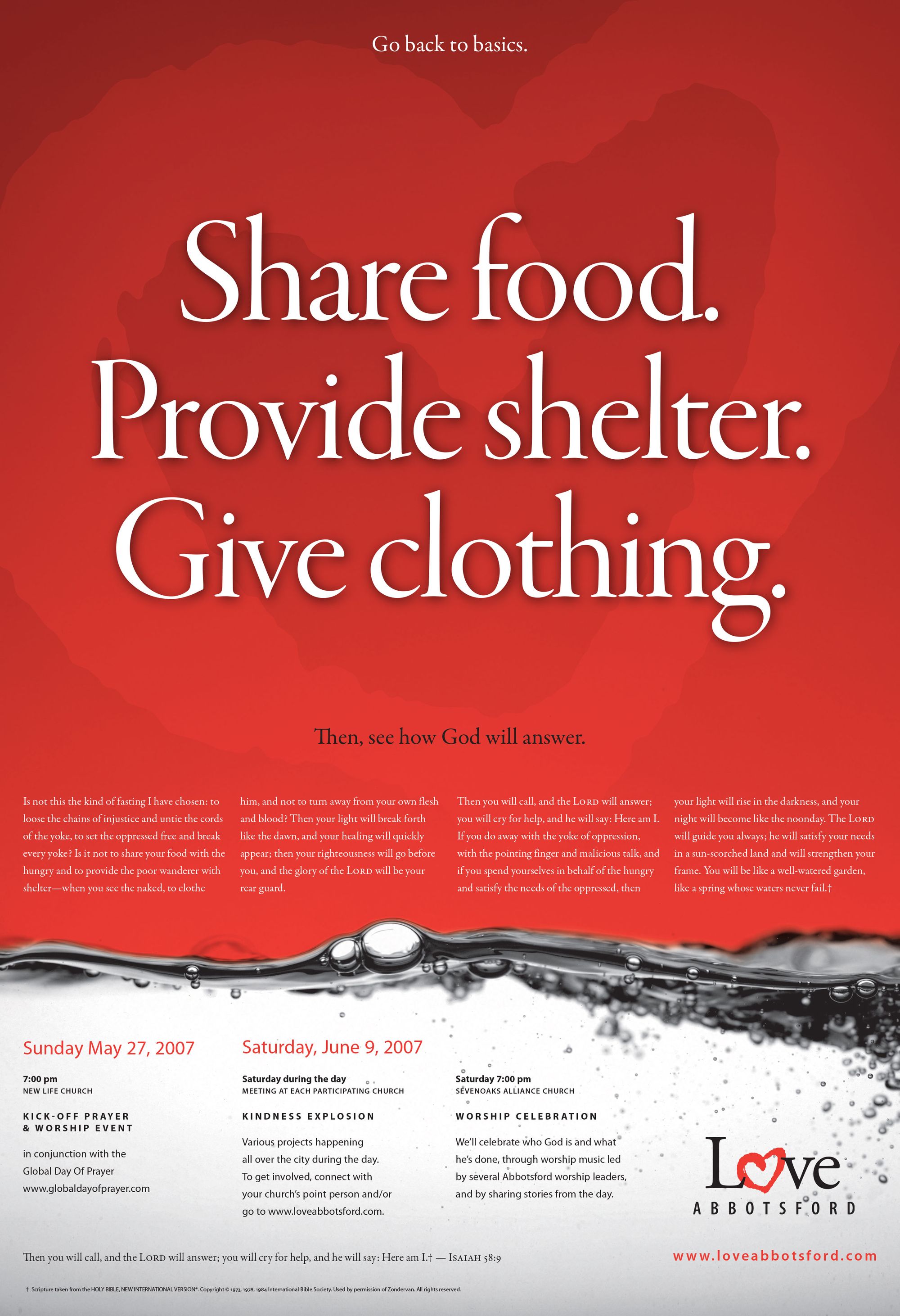 I have been exploring how we imagine, design, and build the future together. I would like to help create the kind of world where we can all live together by recognizing the values that unify us while respecting the differences that make each of us unique.
How can we design mental habits, social systems, and physical environments for resilience and symbiosis with the living processes and ecology that are the foundation of our biological support systems?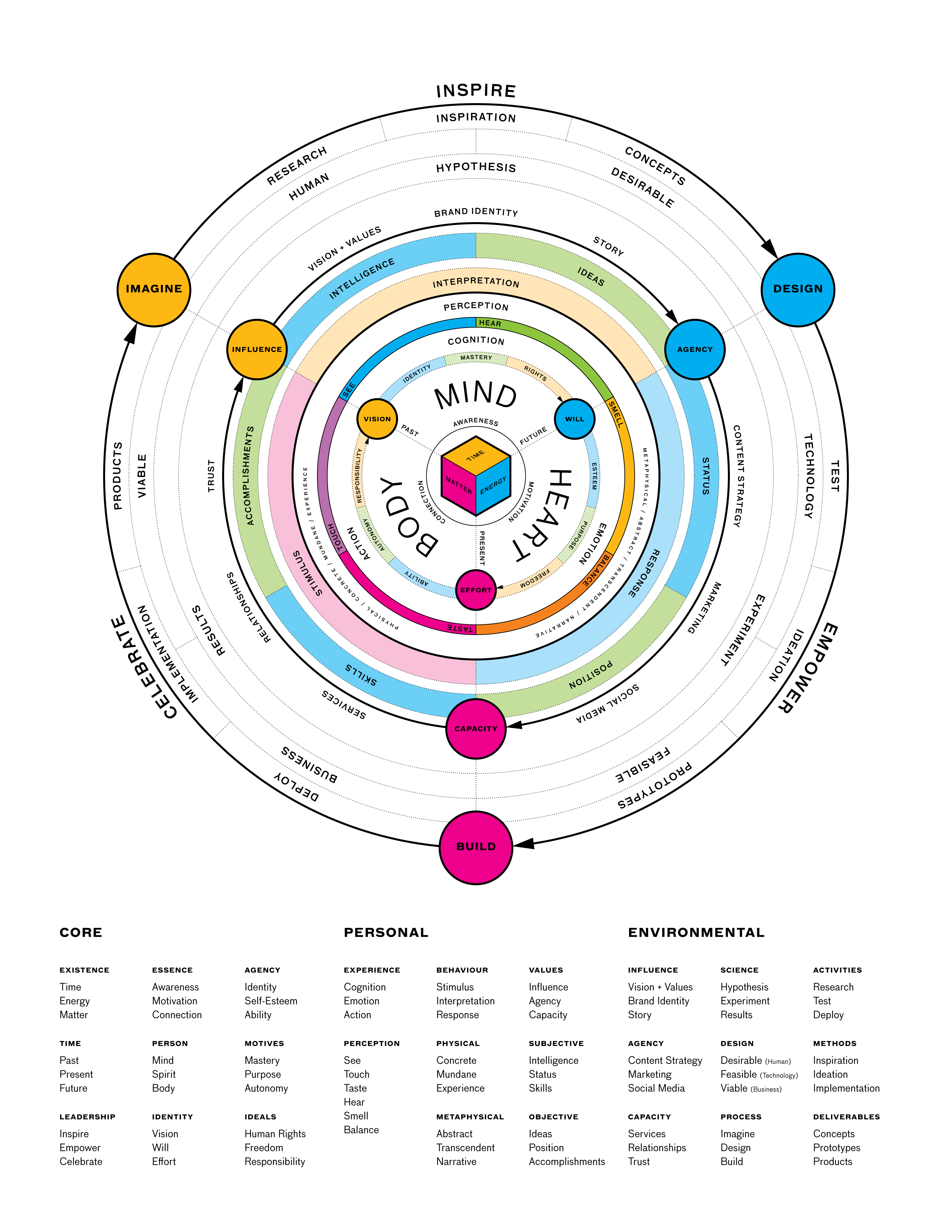 The unintended consequences of the tools we designed to shape our environment are the weaponizing of those tools as the means for manipulating populations, protecting access to scarce resources, and eliminating threats to religious, national, and corporate prosperity and security.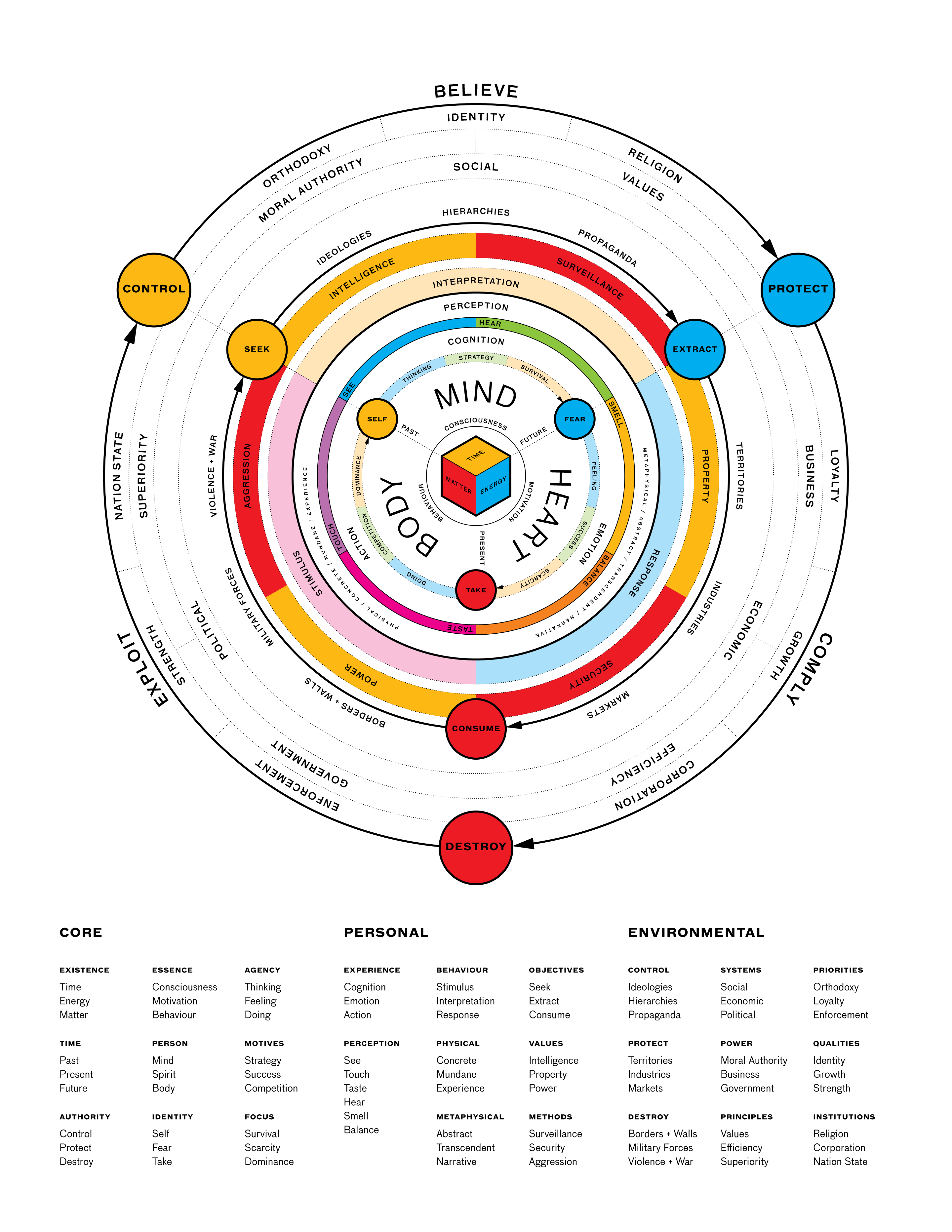 Let's discover a different set of values that can centre our actions toward others in ways that are creative, collaborative, and community-oriented, building a social architecture that empowers every person to grow in influence, agency, and capacity.
Why is it so hard to understand the Wet'suwet'en protests?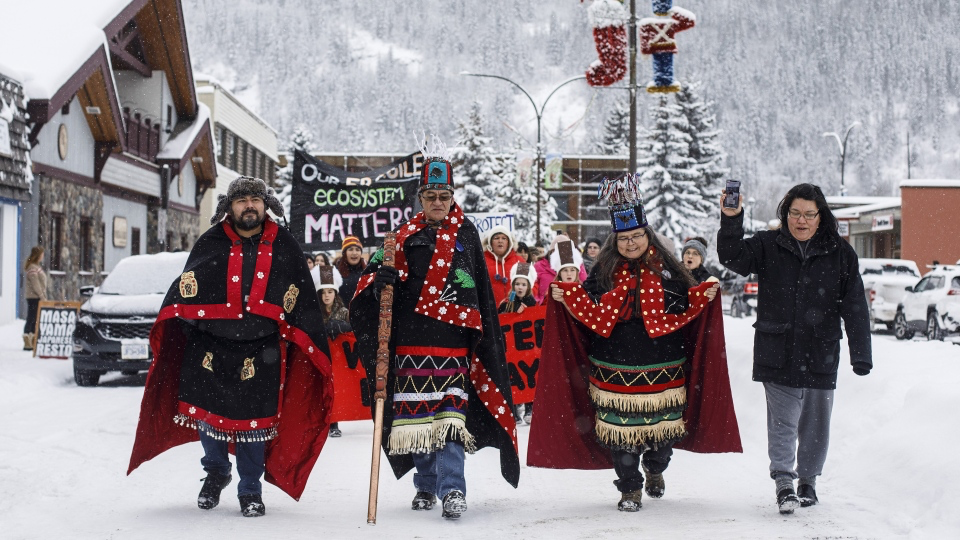 "Let people speak fully and completely. Let's teach each other how to listen. Let's experience the respect that comes from an equalization of the power dynamic."
— Casey Hrynkow, Senior Strategist, Ion Brand Design
Best regards,
Stephen Bau
Settler on the unceded territory of the Sumas First Nation in acknowledgment of the Semá:th Declaration, which states the Semá:th are Stó:l? people who have inhabited S'ólh Téméxw since time immemorial, and whose Aboriginal rights and title within S'ólh Téméxw are recognized and affirmed by section 35 of the Constitution Act, 1982.