Attending An Event Apart conference in Seattle, Web Directions and a Symphony Symposium in London, and a Symphony Symposium in Cologne, Germany would open up conversation about content strategy and responsive web design.
This led to the opportunity to offer a workshop for our clients and partners on the evolving need to focus on the emergence of mobile as the first area of research, design, and implementation as markets shifted to smart phones as the primary devices for accessing internet data and content, either through apps or through websites that could adapt or respond to different viewport sizes.
Fortunately for us, Ethan Marcotte helped launch the Boston Globe's responsive web site the same week that we presented our Mobile Web workshop, definitively setting Domain7 apart from the competition as an organization that was leading the way with responsive web design.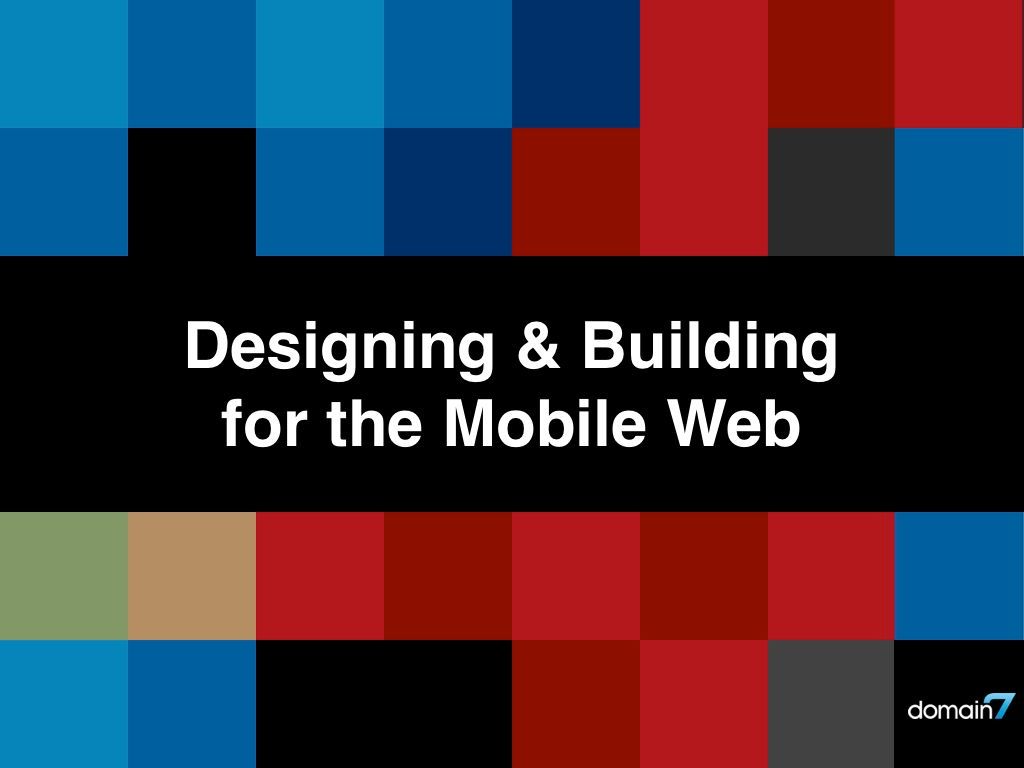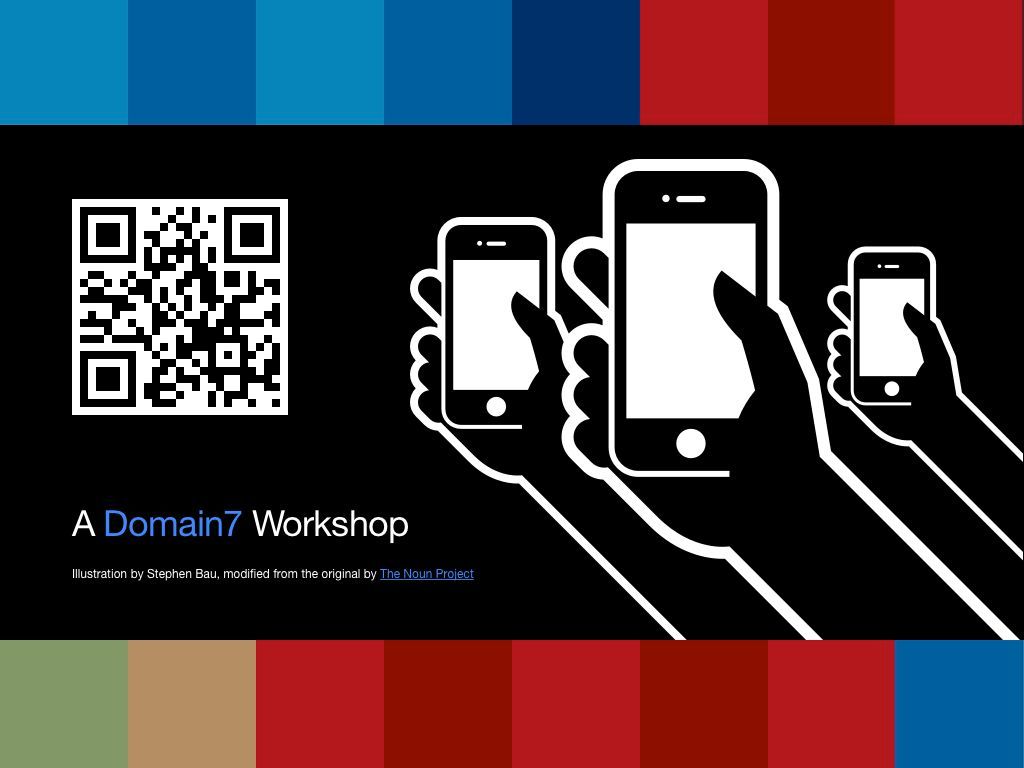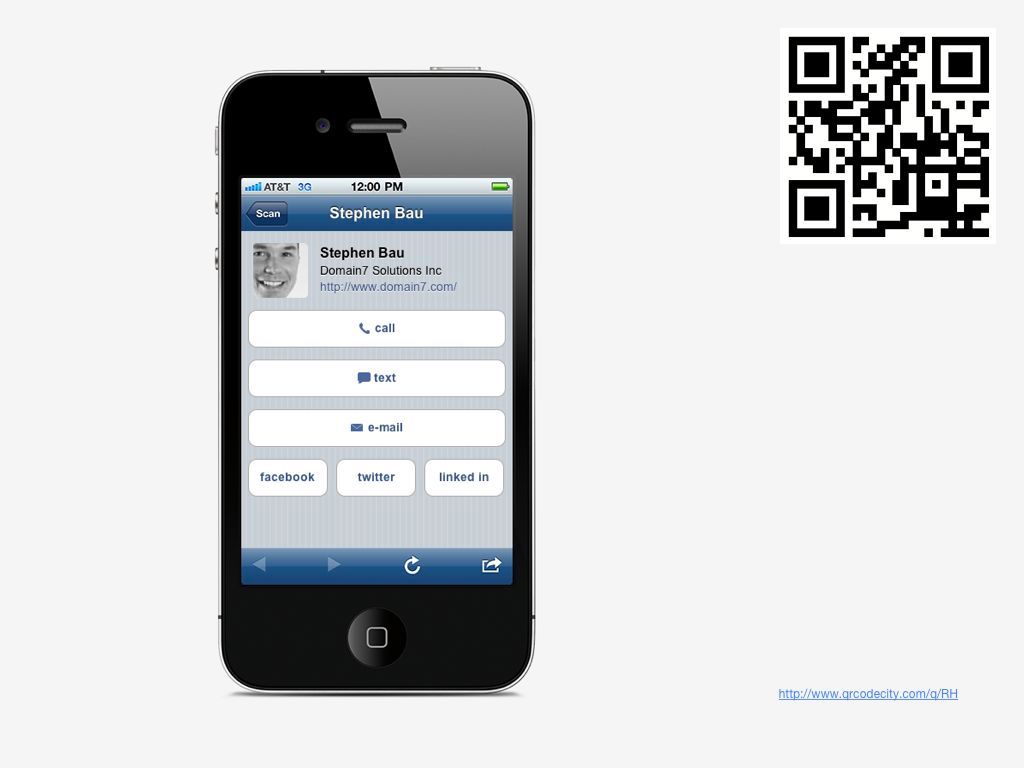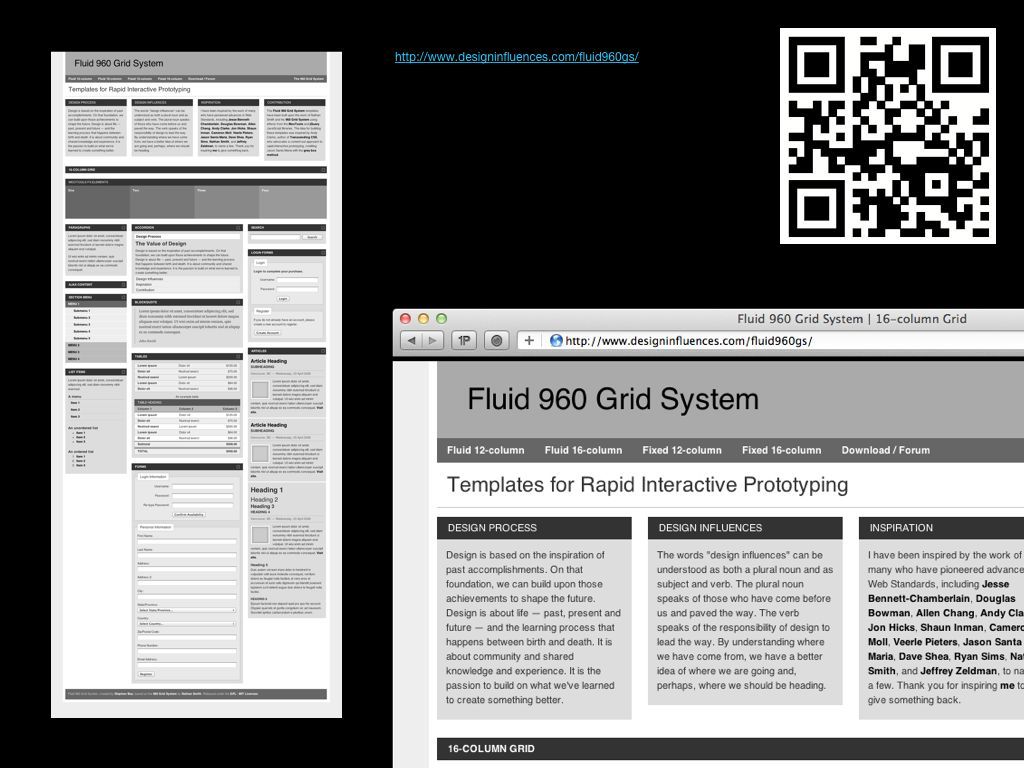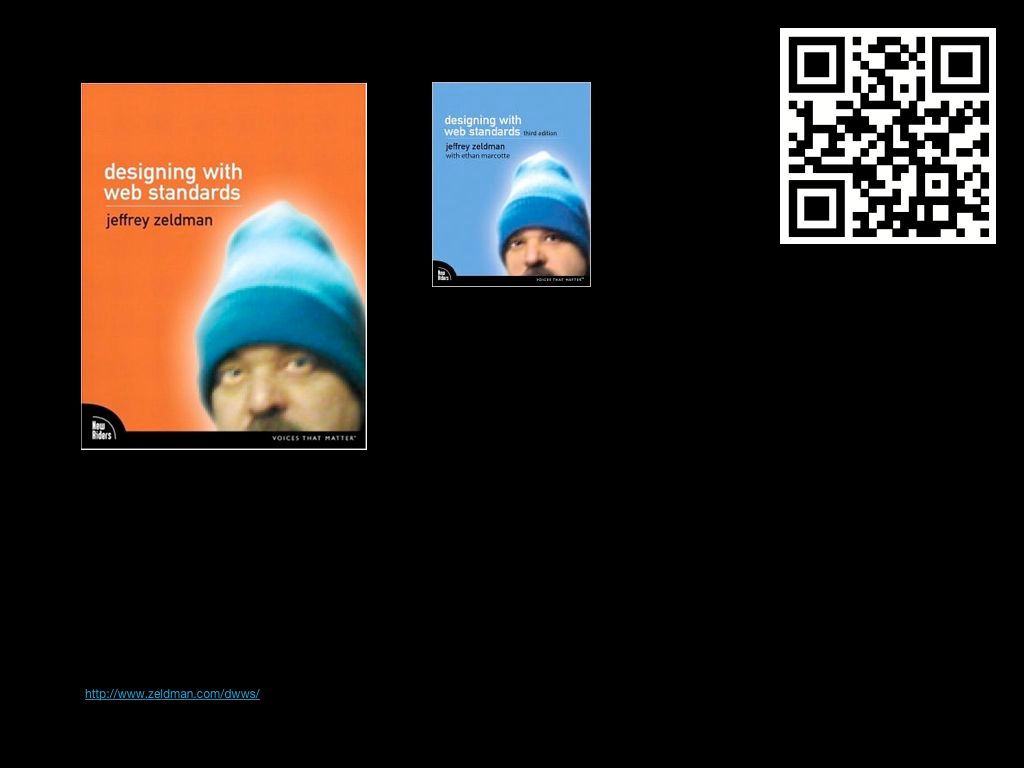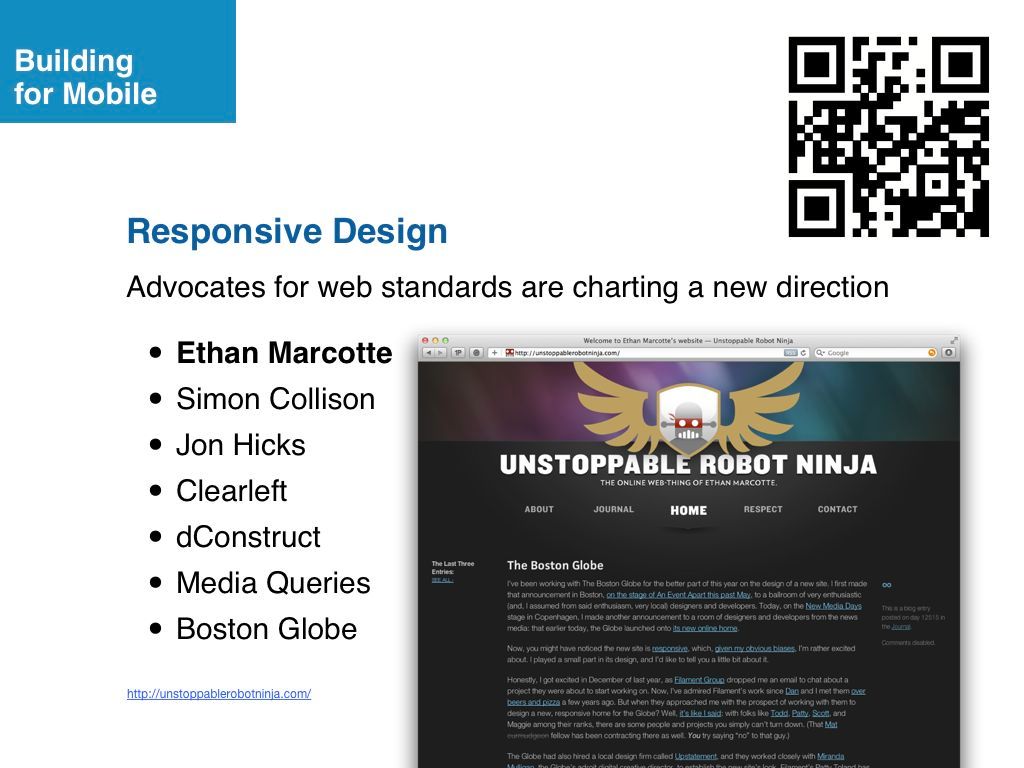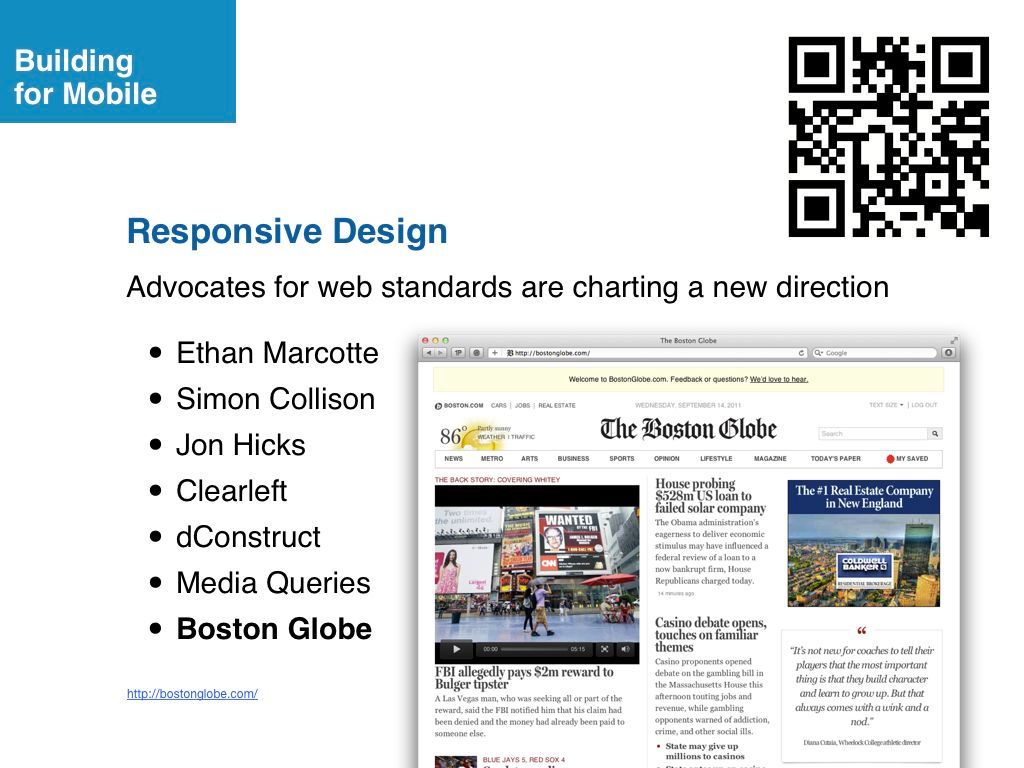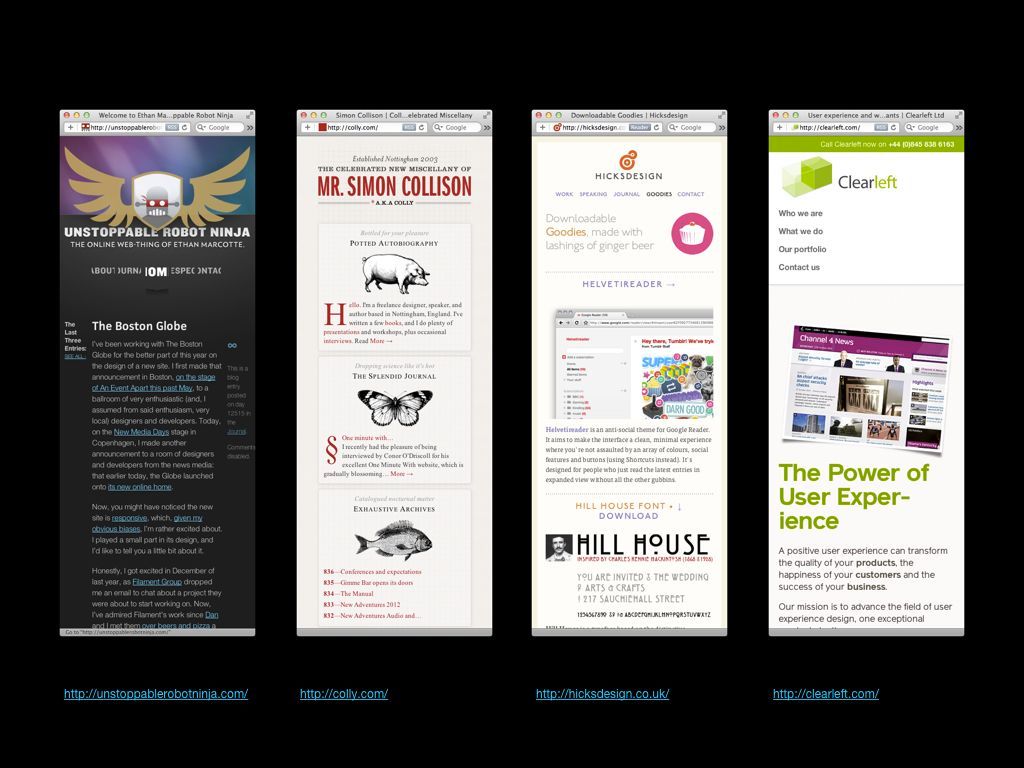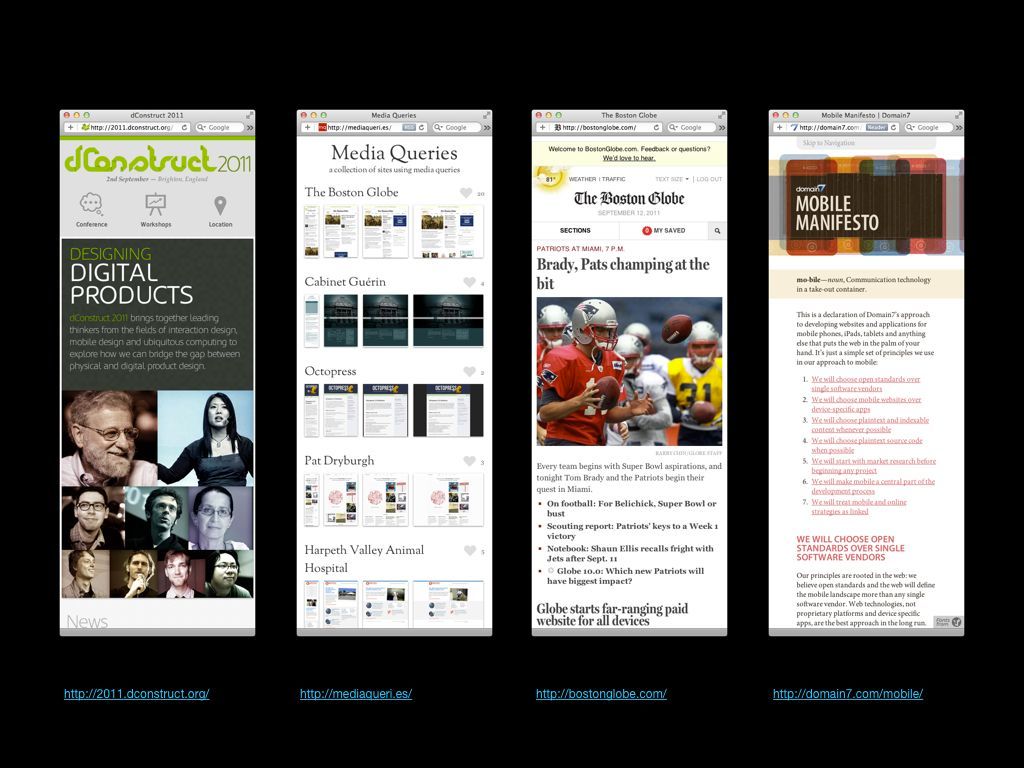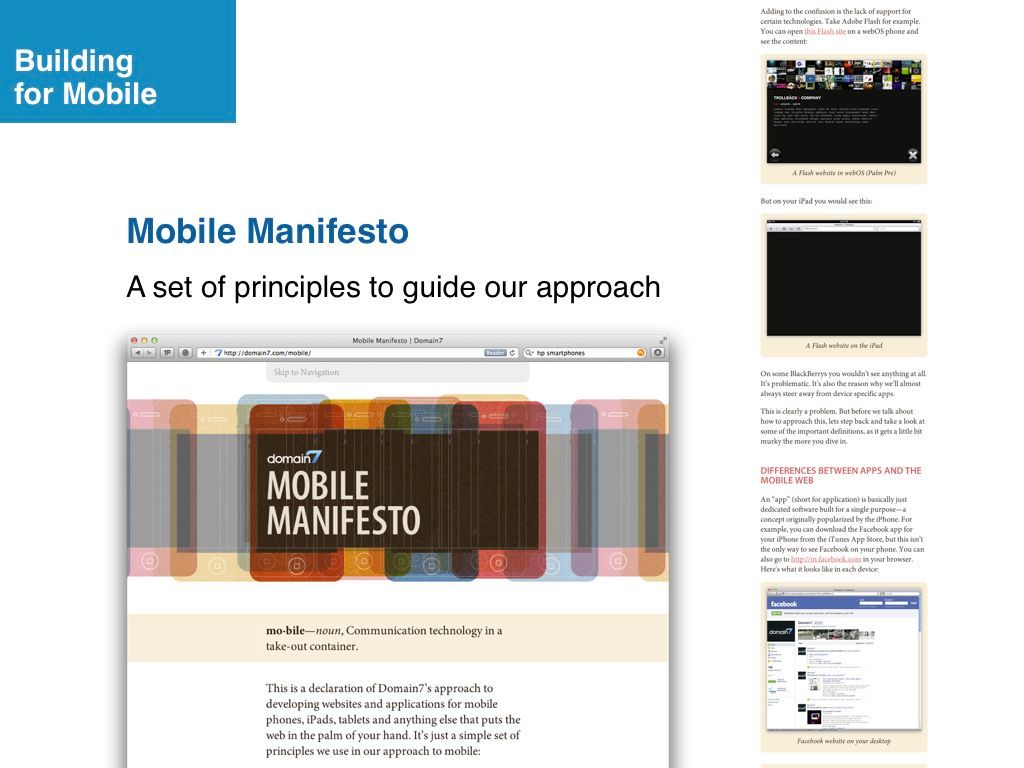 A Transit Map of the Mobile Web
To clearly communicate the benefits of responsive web design, I created a transit map of the mobile web, indicating in red the costly and time-intensive routes to take when developing individual apps for each of the destination devices.
In contrast, the green routes use the same basic technologies to deliver content to all destinations using web standards and web accessibility guidelines to create once and publish everywhere (COPE).