In 2011, on behalf of Domain7, I led a client workshop in Vancouver: Designing & Building for the Mobile Web. I advocated for design, web standards and innovation in the organization's approach to business processes and the web, and it was my mission to make responsive web design a standard that led to projects such as Regent College and my work as design lead on the Claremont McKenna College redesign.
---
Domain7 quickly became known for designing and building responsive websites for higher education institutions. The first large project involved a redesign for Regent College, resulting in an award from Applied Arts.
Tracey Falk led the visual design for the Regent College project and Miriam Thomas led the UX design and front end development. My own contribution included some consultation on the visual design of the home page.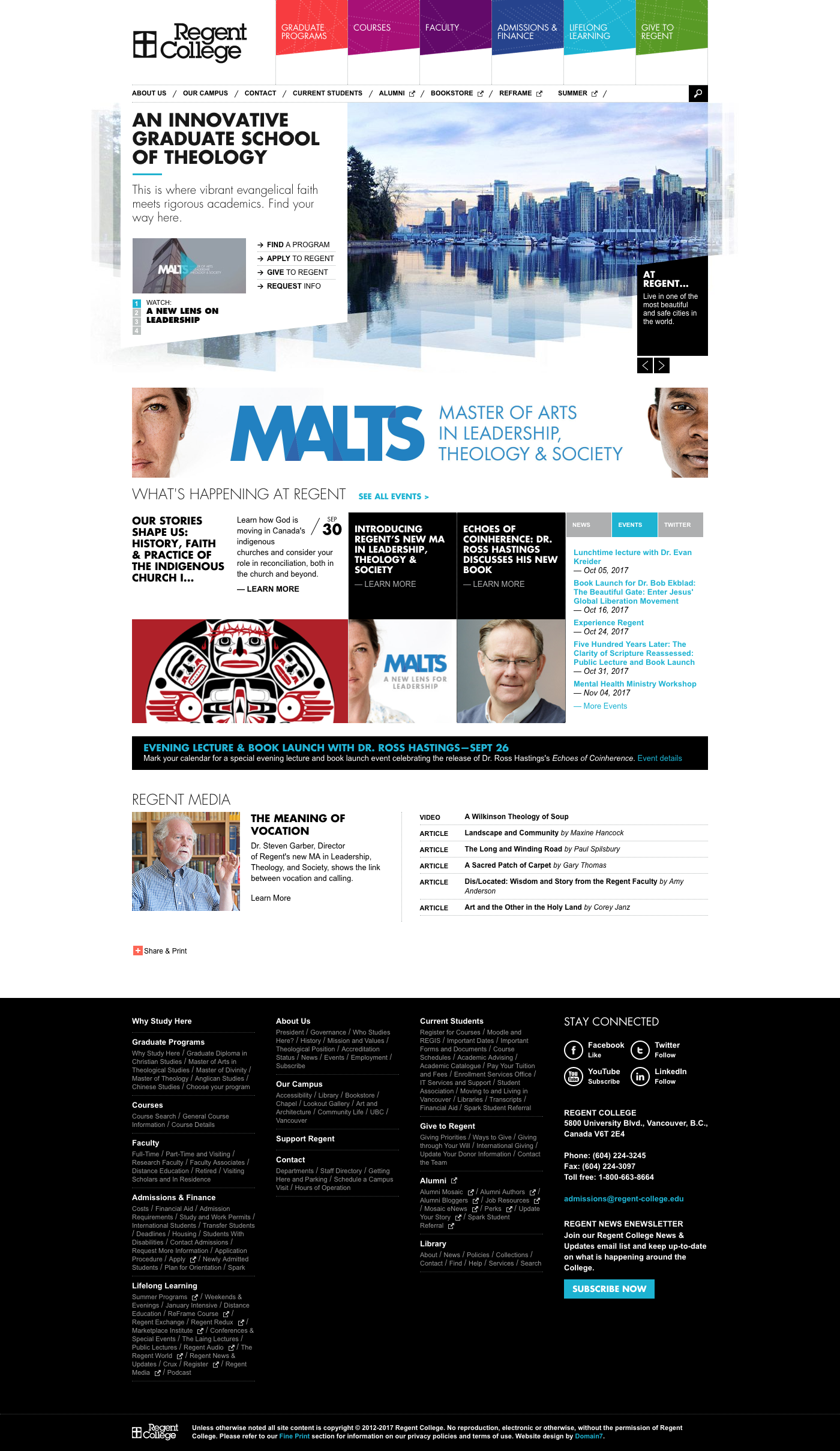 ---
Applied Arts Award
EDUCATIONAL/REFERENCE — 2012
The Regent College site sets a new standard for higher education. The responsive site adapts gracefully to desktop, tablet or smartphone browsers. UX is everything—each element addresses a client goal, be it increased enrollment, brand strength, or student and alumni engagement. A custom course search, conference registration system, donation platform and integration with Regent's Campus-wide log-in make for seamless functionality. Among the web community the site is considered the new benchmark for universities.